Both Bopup Communication Server and instant messenger apps have been updated. The major addition is that now IM software supports sending and receiving files in the messenger clients without displaying separate file transfer windows. So now files can be sent immediately once they are dropped in conversation dialog.
The new version is supported the latest version 5.10.1 of the communication server, Bopup Messenger version 7.3.0 and Bopup Observer version 6.1.0 In order to enable this feature go to Options dialog box in the Management Console of IM server and then switch to File Transfer. Enable "Exchange files without showing file transfer windows in IM clients" option.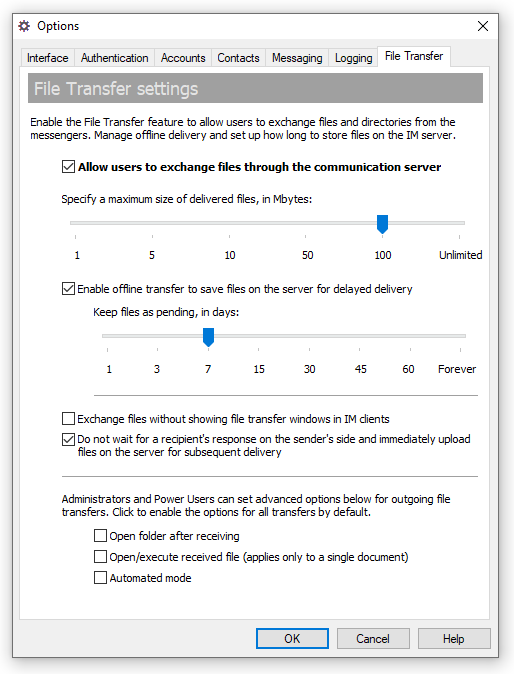 Enable smooth file transfer through IM server settings
The new version of Bopup Communication Server also improves
SQL database maintenance functionality
. Now it is possible to specify the number of recent days for which to keep existing data on the communication server during the database cleanup.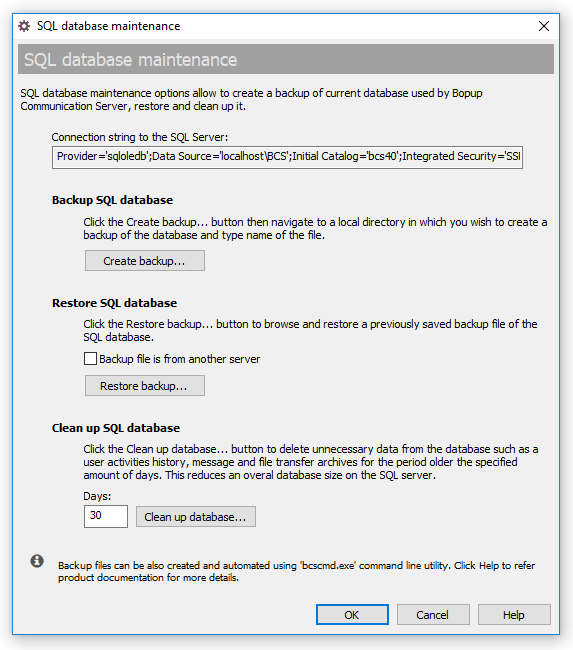 Enter the number of days during the database cleanup
Both Bopup Messenger and Bopup Observer clients now come with improved Message History dialog that contains function to remove selected data from the local history archive.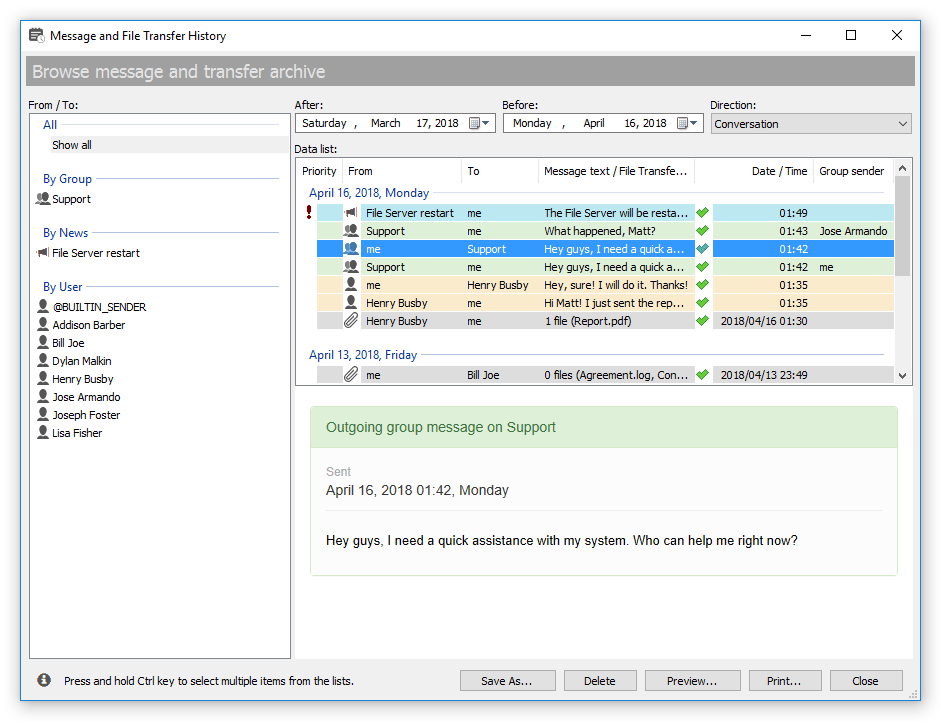 Messages and transfers can be now deleted from the messenger history
Bopup Messenger version 7.3.0 also adds
File Transfer and Message History buttons on the conversation
toolbar for a rapid sending file to recipient and displaying history for current recipient.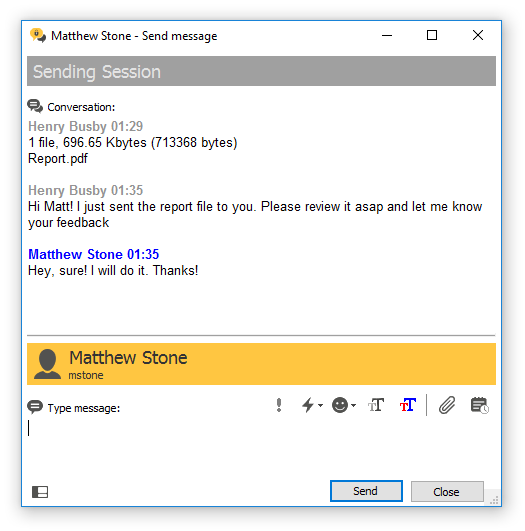 Improved toolbar in the conversation dialog of Bopup Messenger