Here are small updates of Bopup Communication Server and Bopup Messenger software available. Both products added possibility to select text in
Message History
interface.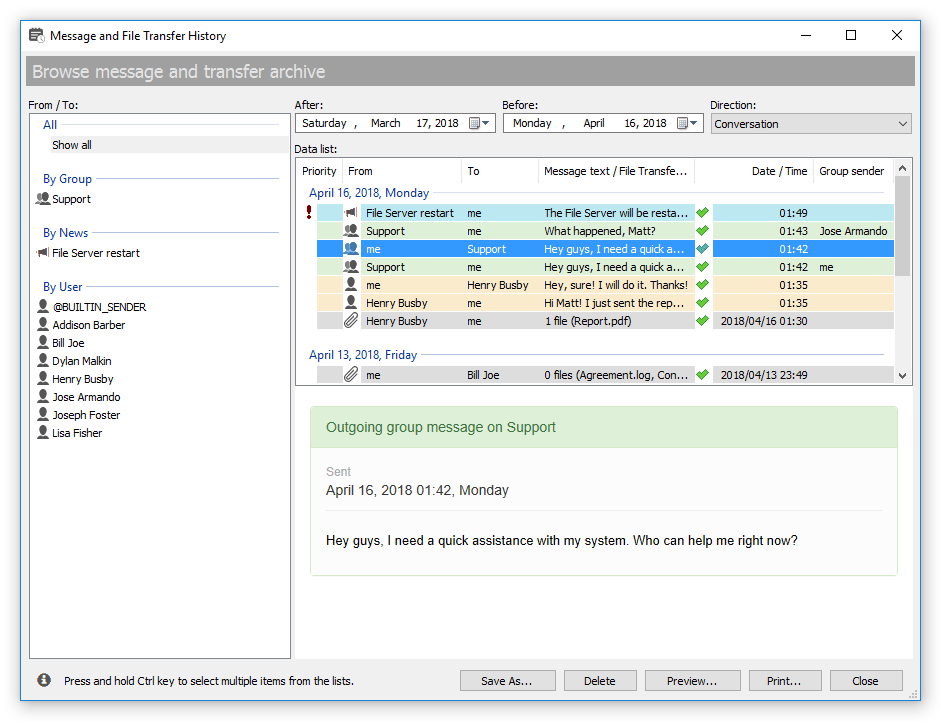 So it is possible now to select and copy text directly from Preview area under
Archiving & Logging
views and everywhere in the server console app.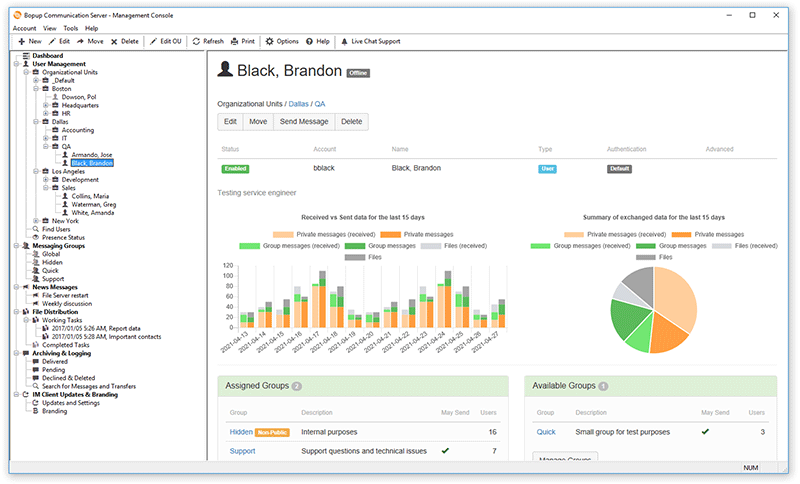 We believe that new additions will be useful to our customers.
New versions also include with minor bugfixes that improve and make the software product much stable.
Download Bopup Communication Server version 5.2.6 and Bopup Messenger version 7.0.1 — IM suite for encrypted and self-hosted messaging for wide-range of companies