There are new versions of Bopup Messenger, Bopup Observer and Bopup Messenger for Android available. The client bring numerious updates and changes that relate to interface and other minor functions.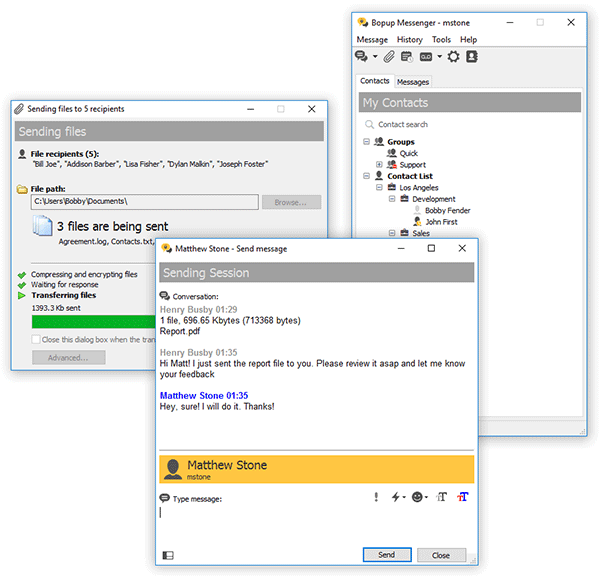 Enteprise messenger for Windows
Recent version of the messenger app for Android platform fixes minor issues with background gradient shown on devices with different sizes and density.
Download Bopup IM clients — A part of secure text messaging system provided as a self-hosted solution