We released new updates both of the messenger and observer applications that added some useful improvements and additions.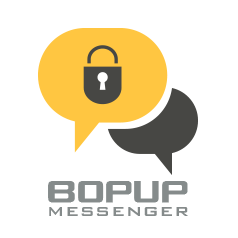 The most important change is an improvement of automatic launch of the application on Windows startup. Sometime there can be no network/Internet connection initialized especially when Wi-Fi is used. This issues a problem with automatic connectivity to IM server and the messenger remains disconnected until a user signs in manually by clicking "Login" button.
There is another bug fix in Message History windows that could incorrectly display the number of transferred files in the list.
Bopup Messenger also fixes critical error when application may crash on opening conversation dialog and loading past messages from history.
Download Bopup Messenger version 7.2.4 and Bopup Observer 6.0.9 — Instant messaging clients that securely work with a self-hosted communication server