We released new version 7.2.6 of Bopup Messenger for Windows PC platform that added new great function to paste screenshots into conversation dialog and also fixed some annoying issues in program interface.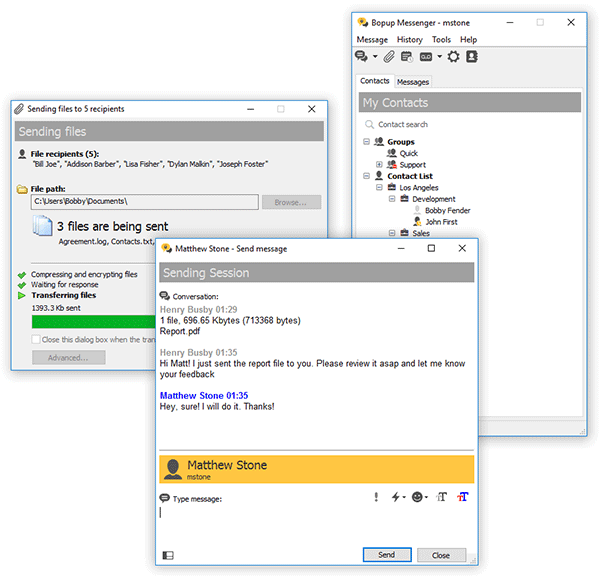 It is easy and fast now to send a screenshot to another user or on messaging group. Take a screenshot into clipboard by pressing
PrintSc
button on keyboard (or using
Alt + PrintSc
hotkey to make an image of focused window) then open conversation dialog with a recipient and right-click on input box and select
Paste
from popup menu. The messenger will create an image file and then display file transfer dialog automatically.
The new version of the IM client also fixes issue with redraw of entries on "Contacts" tab when "Messages" tab is added to display first incoming instant message. In that case Contact List control can dissappear so users should move mouse pointer above the tab to redraw window entries.
Bopup Messenger also added enhancements in Message History dialog which now shows links to sources folder and delivered file for all outgoing (sent) data. Previously only target folders were shown for incoming file transfers.
Download Bopup Messenger version 7.2.6 — Quick messenger for office to exchange encrypted text and documents