New improvement of Bopup Messenger client has been released. The new version 7.0.3 improves overall performance of the application by fixing known and minor issues.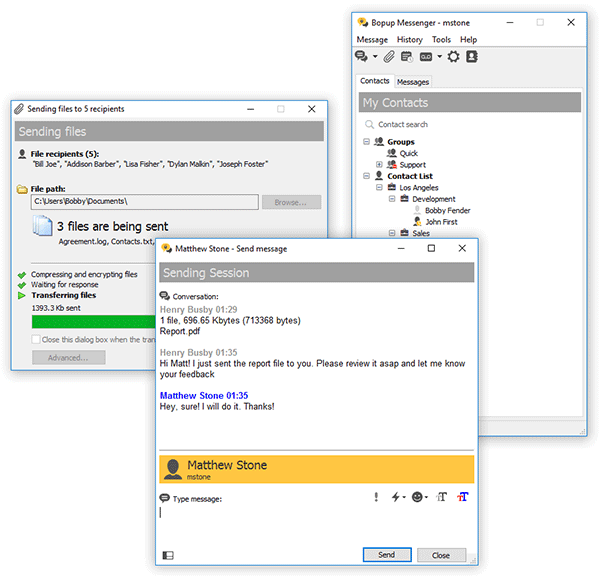 Bopup Messenger improved showing messages in conversation. Now messages sent and received in previous date are displayed with
Yesterday
,
2 days ago
,
3 days ago
, or with a date stamp. There is also fix with a scrolling the conversation messages once the dialog pops up or it's size is changed.
Another improvement belongs to exporting messages from Message History dialog. Now the messenger saves all selected date in same order as it appears in the list (previous releases kept data in the reverse order).
Bopup Messenger also fixed issue on clicking long length URLs (links) shown both in conversations and Message History dialog.
We also added an improvement that removes the Groups title from Contact List if there are no assigned/available messaging groups to a user, i.e. when a group list is empty.
Download Bopup Messenger version 7.0.3 — The fastest IM client for offices, clinics and all-size companies