We updated both Bopup Messenger and Bopup Observer client applications and there is a major change of the messenger software which now avoids a missing function and lets view past messages in conversation.
New version 7.1.0 of Bopup Messenger added a great improvement to load messages and file transfers from history file and to show them in conversations. Thus conversations now always display 10 previously sent/received data even the messenger client has been just started and no matter if the messages were sent today or few weeks ago. It also loads and appends next 10 messages when a conversation window is scrolled up to see an earlier data.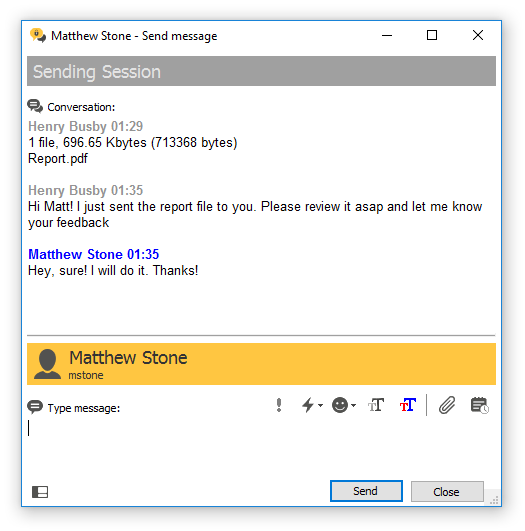 Scroll up the conversation to see earlier messages
There are also minor bugfixes in Message History dialog which displayed some issues for File Transfers data. We strongly recommend to update Bopup Messenger to achieve new functions and improve overall usability of using the software.
Download Bopup Messenger version 7.1.0 and Bopup Observer version 6.0.8 — Office chat clients for secure and quick real-time text messaging