There is a great update of the messenger app available. We released version 7.2.0 of Bopup Messenger software which added support for image thumbnails shown in conversations and Message History window.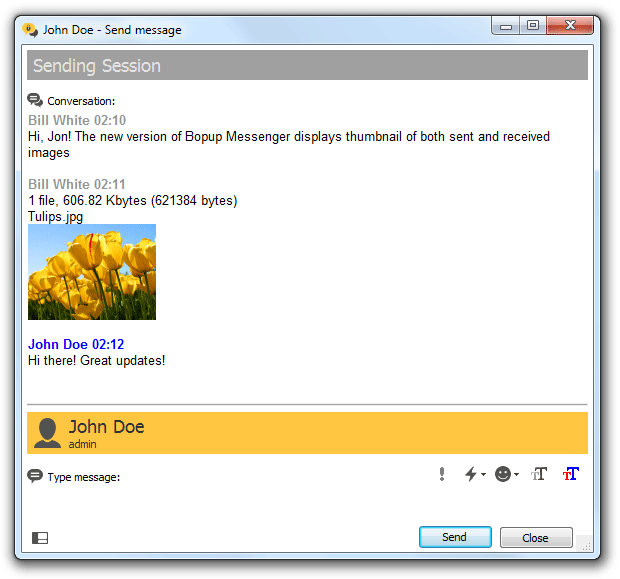 Conversation window shows thumbnails of transferred image files
Those thumbnails are shown for image files including .bmp, .jpg, .png, .gif, .tiff and many others formats if they are transferred between users. A user can click on thumbnails of received images to see a picture in a full size (opened in a system defined viewer app). So now it is easier and handy to exchange screenshots since they are displayed in conversations!
In addition the Message History dialog also shows such previews for sent and received images.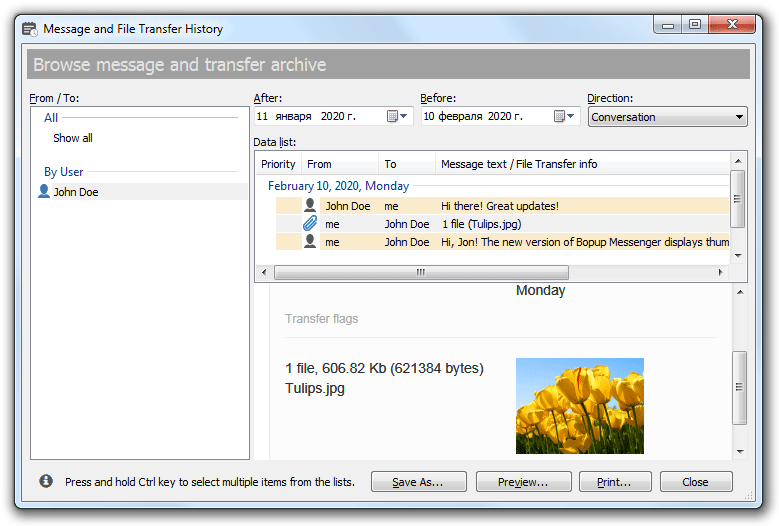 Message History displays thumbnails for exchanged images
We plan to release some other additions and improvements soon including file exchange usability. Stay connected!
Download Bopup Messenger version 7.2.0 — Corporate messenger with built-in message and file encryption