We updated Bopup Messenger app for desktop and released it's version 7.2.1 This is bugfix and improvement update of the messenger software.
Version 7.2.1 added displaying thumbnail images in Message History for all types of sent and received single files. That thumbnail is shown in preview area once the file transfer is selected in the list. The thumbnail shows a small preview for delivered image files and system icon for all other types of files.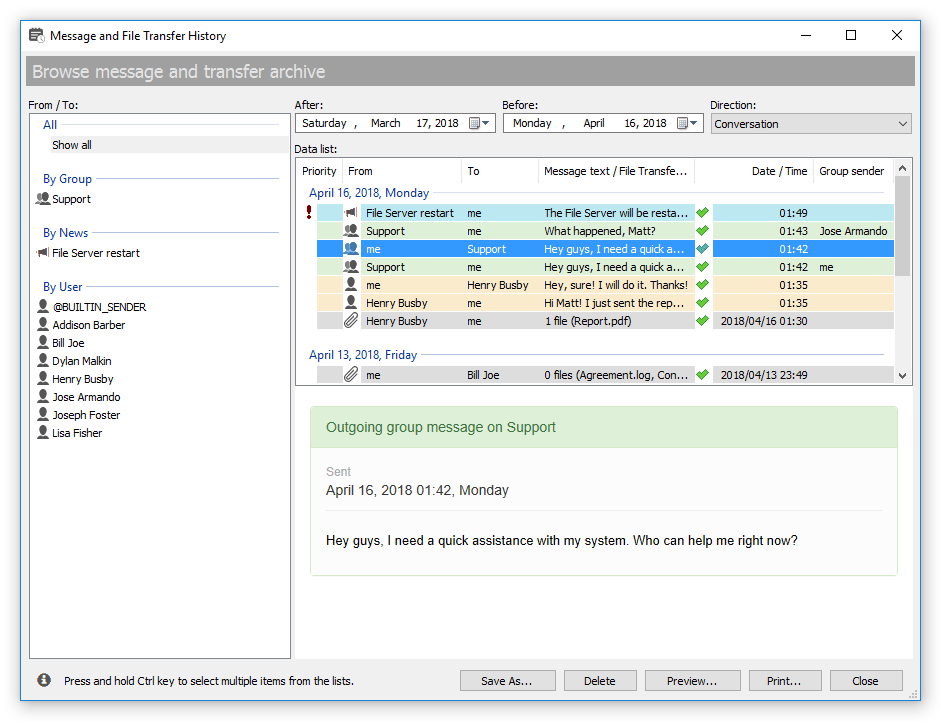 Message History dialog of the IM client app
The new release also fixes issue with duplicate messages shown in conversations. This bug came from previous version 7.2.0 and we strongly recommend to update that version to the new one.
Download Bopup Messenger version 7.2.1 — Quick and simple LAN messenger that works over Internet