We released new version of the communication server, it is version 5.8.4 This is a major release of the IM server application under which we were working few past months.
This release contains a lot of changes, fixes and improvements belong to the main network (core) service. So now client connections and requests are performed faster and better. The service added caching functionality that reduces an overall number of requests to the database server.
Another great change is a remote management function that is made much secure and safe. The server added 5 built-in administrator roles to make possible to assign permissions to each role. So now a remote Management Console can be run with restricted rights that are given by root administrator on the server.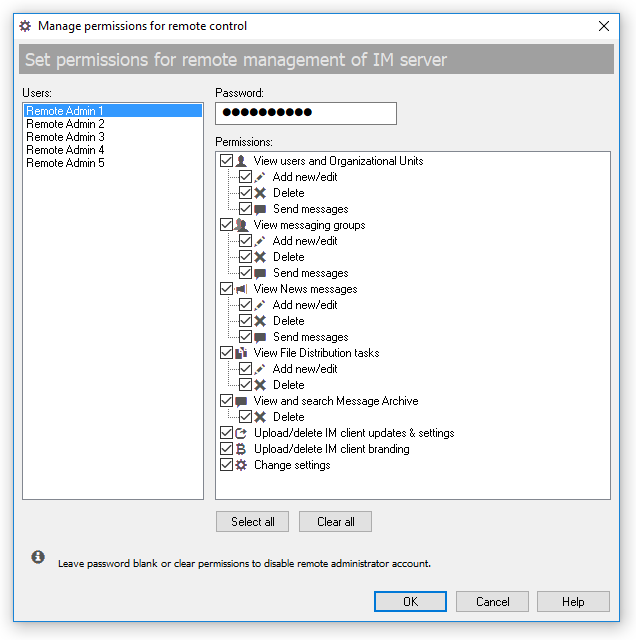 These roles can be managed on Interface tab of the Options dialog in the server console